Have you been thinking about bamboo flooring but curious what it would look like throughout a home? Here's one of our projects in San Jose you'll want to check out!
San Jose Project Details
When this owner purchased her condo, it had laminate and white shag carpeting. Our project was to replace most of it with bamboo flooring; for the stairs she opted for wool carpets.
There were a few factors that went into this decision:
The homeowner likes bamboo flooring.
The home is located in San Jose's Japan Town, so the bamboo ties in quite nicely to the surrounding community.
The owner saw a lot of pine and maple when growing up in the Eastern United States, so she liked the idea of selecting something different.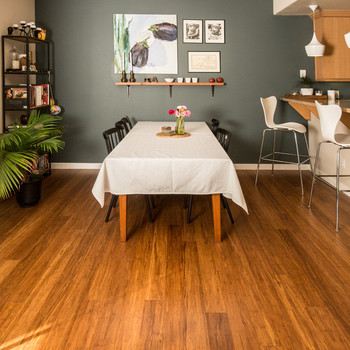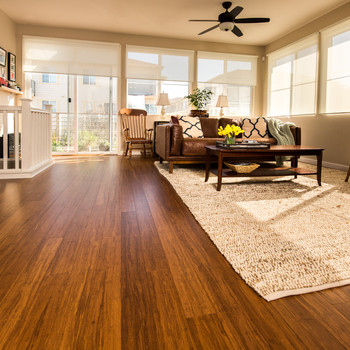 Do you want this beautiful bamboo flooring in your home? It's EcoFusion Prefinished 1/2″ x 4-1/2″ x 72-7/8″ Solid Lock Strand Woven Bamboo, Color Carbonized. Isn't it gorgeous?
One really nice touch to this project is that the owner opted for carpeting on the stairs, which provides a very comfortable feel to the home. She chose Unique Carpet Ltd. Style "ETNA" 100% Pure New Wool Color Oatmeal and, following our recommendation, 1/2″ padding (8lbs).
Do you want to upgrade your home's floors? Whether you're interested in bamboo flooring, carpeting or something completely different, our experts can help find the perfect fit for your family. Come visit our showroom to see options first-hand, and contact usfor a free in-home estimate!